Easily include background services within your website
An online customised version of our application lodgment for individuals
User goes to the co-branded website and completes the online application form

User's ID is verified online and the consent is signed

Backy

Check

verifies and process background checks. Results are available online through the dashboard.

Online month end billing.
Businness solution
Benefits of partnering with
Backy
Check
The co-branded website is a customised version of our portal which reflects your brand identity. The portal services we can include are police checks, credit checks, online identity checks, VEVO checks and reference checks.
Highly competitive prices
We are able to reduce costs because we are an agile, innovtive and smart company.
Easy integration to your business
Backy Check can integrate with your current website. You can also access to our unique dashboards and reports directly online. Identity verification is managed online as well as the electronic signature.
Fast turnaround times
Our leading online technology provides us with direct access to key third-party databases, enabling us to deliver check results quickly.
Secure
Auditable and robust infrastructure and processes that are fully compliant with the Australian Privacy Laws.
About
Backy
Check
It is simple! Deep! Affordable!
100% Aussie
It is cloud based in Australia.
Our clients data is secure and accessible.
Experience and passion
Solution in the hands of skilled professionals.
Decades working with data and digital solutions.
Hand in hand with technology
Robotics and automations in place.
Quality check prior delivery.
All business solutions
Backy Check offers multiple solutions that will allow your business to smoothly and efficiently process your background checks and screening services.
---
We work with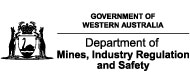 AMICI Tech is an ACIC accredited criminal history provider. Backy Check is the brand AMICI Tech promotes background check services. AMICI Tech is accredited under Contract to access the National Police Checking Service (NPCS) through the Australian Criminal Intelligence Commission. Australian Criminal Intelligence Commission is a registered trade mark of the Commonwealth of Australia. Find out more at acic.gov.au.
Backy Check credit check provider is Experian.
Backy Check VEVO check provider is the Australian Government Department of Home Affairs.