Business Solutions
One simple ONLINE solution to process all your background checks.
Your smart hiring starts here
Don't become one of statistics below.
Contact us today to find out how our background check business solutions can help you hire smart by reducing hiring costs, shortening your recruitment process, and helping ensure you're hiring the right people.
Lost candidates
57% of Australian employers lost qualified candidates due to a lengthy recruitment process. A figure that rises to 67% in large organisations.1
Candidates lost interest
23% of candidates lose interest in a firm if they don't hear back within one week after the initial interview; another 46% lose interest if there's no status update within one to two weeks' post-interview.1
Inaccurate information
Employment application fraud is both costly and common. Typically, between 20% and 30% of job applications contain some form of false information - ranging from minor omissions to serious falsehoods.2
Businness solution
Benefits of partnering with
Backy
Check
Streamline your employment screening. Verify an identity online. Get real-time updates of checks through our online dashboards.
Competitive prices
$0 set up costs
We are able to reduce costs thanks to our innovative technology and agile business structure.
Easy integration to your business
Backy Check can easily integrate into your current systems and/or processes through an API, co-branded website or by using our online portal. You will also have direct online access to our user-friendly dashboards and reports.
Fast turnaround times
Our leading online technology gives us direct access to key third-party databases, enabling us to deliver background checks fast.
Secure
Auditable and robust infrastructure and processes that are fully compliant with the Australian Privacy Laws.
---
We work with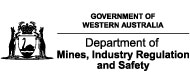 AMICI Tech is an ACIC accredited criminal history provider. Backy Check is the brand AMICI Tech promotes background check services. AMICI Tech is accredited under Contract to access the National Police Checking Service (NPCS) through the Australian Criminal Intelligence Commission. Australian Criminal Intelligence Commission is a registered trade mark of the Commonwealth of Australia. Find out more at acic.gov.au.
Backy Check credit check provider is Experian.
Backy Check VEVO check provider is the Australian Government Department of Home Affairs.
1 'Slow hiring process cause Australian organisations to lose top candidates' [2016] Robert Half survey of US workers
2 Strengthening employment screen practices in the NSW public sector, ICAC February 2018