Online portal for business
Our features
Our online portal makes background checks quick and easy
Access to multiple dashboards and reports
Multiple dashboards with personalised reports, checks in progress and more
Real time
Conveniently review the status of all your checks in real time!
Automated follow-ups and notifications
Automatically get notified when your check is ready; or when an action is required to progress your check
Generate new orders and track progress
Order single or multiple checks or screens and track progress and cancellations – all on the one screen!
Pay as you go
Easy administration through monthly online invoicing and the option of month-end billing
Reporting tools & KPI dashboards
Real time KPI tracking against our service standard for processing times.
Download screening results
Options to export and/or download the results.
Follow up candidates
Automated and manual follow up functions for candidates to save you time.
Identity verification is included
Our portal allows you to verify a candidate's identity online through web cam, mobile phone or scanning.
How it works
It easy as it looks!
Select the screening services your business needs.

You can select one or multiple services.

Provide basic candidate details

We only need a few of your candidates details to get started.

Sit back, relax, and let us do the work!

Your candidates will be granted access to a version of the portal to complete the remainder of the information needed to process the checks.
The benefits of partnering with
Backy
Check
Streamline your employment screening and take your risk management to the next level with a powerful, all-in-one portal that puts every background and screening check at your fingertips
Use one online dashboard to request, track and manage all your background checks.
Get fast turnaround times and official results from local and international Government databases.
Competitive prices
$0 set up costs
We are able to reduce costs thanks to our innovative technology and agile business structure.
Easy integration to your business
Backy Check can easily integrate into your current systems and/or processes through an API, co-branded website or by using our online portal. You will also have direct online access to our user-friendly dashboards and reports.
Fast turnaround times
Our leading online technology gives us direct access to key third-party databases, enabling us to deliver background checks fast.
Secure
Auditable and robust infrastructure and processes that are fully compliant with the Australian Privacy Laws.
About
Backy
Check
Affordable. Simple. Driven by purpose.
100% Aussie
We are a cloud-based business located in Australia. All of our servers, data and resources are also all located in Australia!
Experienced, passionate, purposeful
We are skilled professionals with decades-worth of experience working with data and digital solutions. Backy Check is also the commercial arm of AMICI Tech, a social enterprise that helps financially supporter the SnowBell Project, an Australian charity that fights child sexual exploitation
Innovative and tech-savvy
We have robotics and automations in place that make our screening checks fast, efficient and more affordable for you! We also run quality checks before delivery.
All business solutions
Backy Check offers multiple solutions that will allow your business to smoothly and efficiently process your background checks and screening services.
We work with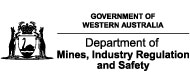 AMICI Tech is an ACIC accredited criminal history provider. Backy Check is the brand AMICI Tech promotes background check services. AMICI Tech is accredited under Contract to access the National Police Checking Service (NPCS) through the Australian Criminal Intelligence Commission. Australian Criminal Intelligence Commission is a registered trade mark of the Commonwealth of Australia. Find out more at acic.gov.au.
Backy Check credit check provider is Experian.
Backy Check VEVO check provider is the Australian Government Department of Home Affairs.